Ronald L. Benner, O.D.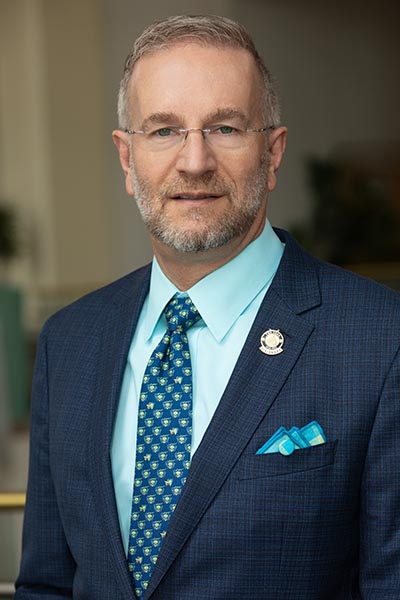 Dr. Benner grew up in Forsyth, Montana. He completed his undergraduate and post graduate coursework at Pacific University in Forest Grove, Oregon, graduating in 1986. Dr. Benner practiced briefly in Sacramento and Auburn, California before returning to Montana and taking ownership of SMOC in 1988. Dr. Benner has been active in Laurel civic organizations such as Rotary and Kiwanis. He has lead Lion's In Sight mission trips to Mexico. He is an active member of the Laurel United Methodist Church serving on the LUMC board and was a long time Youth Leader. He has served on several local community boards including twelve years on the Laurel Community Education board and the Community Hope board. He currently serves on the Nutting Drain board, HiPoint Subdivision Road board, and the Laurel City-County Planning board.
A past president of the Montana Optometric Association (MOA), Dr. Benner has held numerous roles within the MOA, as well as within the Great Western Council of Optometry, serving as chair of the board of directors. Dr. Benner was honored with the MOA Young Optometrist of the Year Award, MOA Distinguished Service Award and, twice, MOA Optometrist of the Year Award.
Dr Benner currently serves on the American Optometric Association Board of Trustees. Dr. Benner serves as a member of the Investment Committee, Finance Committee, and the Constitution and Bylaws Committee. He is liaison to the Education Committee, InfantSEE & Children's Vision Committee, Vision Rehabilitation Committee and AOA Excel. He also chairs the Advanced Procedures Education Task Force. Dr. Benner's past board work includes serving as liaison to the Federal Legislative Action Keyperson Committee, Federal Relations Committee, State Government Relations Committee, Third Party Center Executive Committee, AOAExcel, Infant See and Children's Vision, Vision Rehabilitation, Accreditation Council on Optometric Education, Association of Schools and Colleges of Optometry, and the National Board of Examiners in Optometry. He also served on Professional Relations Committee and Geriatrics committee as well as the AOA-Political Action Committee (AOA-PAC), serving as chair from 2010 to 2015.